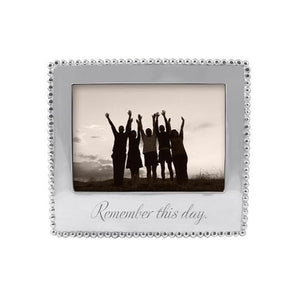 Birthdays, graduations, weddings - so many precious days to remember. Frame a photo of an occasion you hold dear in our "Remember this day" Frame. This sweet sentiment is engraved in script font, on our 5 x 7 inch statement frame, handcrafted from 100% recycled aluminum.
Recycled Sandcast Aluminum
Silver
8.75in L x 7.75in W x -in H
5" x 7"