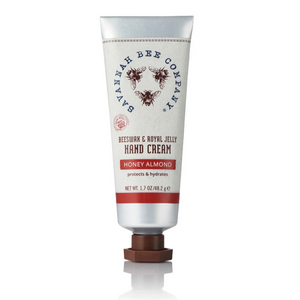 Savannah Bee Honey Almond Beeswax Hand Cream
Wave bye-bye to rough hands! Our Original Honey Almond Beeswax Hand Cream contains a powerful combination of four beehive ingredients—honey, beeswax, propolis and royal jelly—plus peach and pecan kernel oils for non-greasy vitamin-rich moisture and antioxidizing blueberry extract for extra cell protection.
Savannah Bee Co. beauty products do not contain artificial scents, flavors, or parabens, and are never, ever tested on animals.