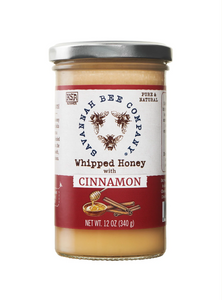 Savannah Bee Whipped Honey Cinnamon
Spice up your life with this unforgettable treat! We spin organic Ceylon cinnamon from Sri Lanka with our signature Whipped Honey sourced from the fields of Montana to form this smooth, aromatic ambrosia perfect in hot beverages and as a tasty topping for baked goods.  
Both honey and cinnamon have proven health benefits—and they're even better together!